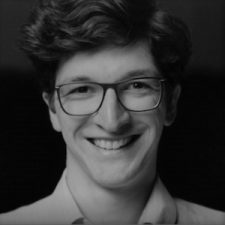 Master of Psychology. PhD candidate at the Department of Philosophy and Bioethics JU MC. 
A graduate of the Institute of Applied Psychology of the Jagiellonian University.
A research assistant in the project "Deception by design. Characteristics and acceptability of research strategies that intentionally mislead research participants".
His research interests are in research ethics, Deaf studies, disability ethics and participatory research.
ORCID iD: orcid.org/0000-0002-3093-2584
E-mail: tomasz.r.krawczyk@uj.edu.pl
Twitter: @ToKra_56